Fourth tip - If you need to add weight to the bottom of your guitar in order to counterbalance the machine heads, you could try fastening a pouch containing small lead weights for wheels to your guitar strap.
Below is a mobile phone pouch with leads (here, it contains 360 grams (I think it's about 12.7 ounces). You could either lower that or double it if you wanted to, there's enough room in the pouch.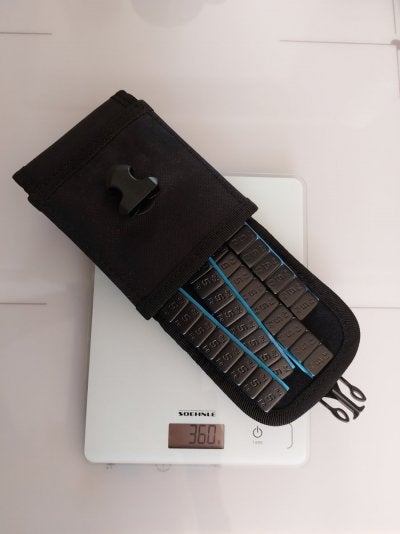 Have fun experimenting!
Last edited: