This was a modification I saw on a Facebook group, done by a fellow named Ivanov. He claimed it reduced weight, smoothed the action, and increased the amount of after-bridge resonance and harmonics.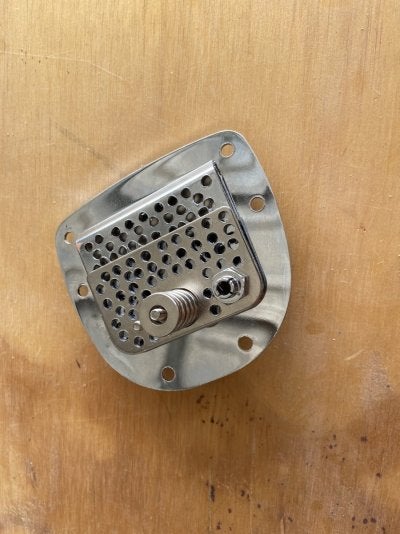 I was skeptical, but had a Squier vibrato unit laying around. Since they have no re-sale value, I thought I would try it, just to see if there was any merit to his claims.
To my surprise, the change was noticeable. The chime and jangle was increased.
Since I always file the sharp edge off the pivot point and grease the pivot and spring, I can't say whether or not this made the unit smoother to operate. I don't see how it could.
If this shaved a gram or two off the weight, I am unable to tell.